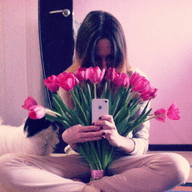 Grigorova Victoria

The appearance of the object is the first thing that attracts our attention. So in web design, every information resource should immediately create a pleasant impression.

I have always paid attention to the design of banners and websites and intuitively knew what needs to be changed to make it better. So I became a web designer :-)

Design solves the problem of not only external design, but also helps to correctly place accents, separates information blocks for comfortable content perception. It is important to create a resource for users that they want to return to and where it is intuitively clear what actions to take in order to achieve a purchase of a product or execution of a document. And individual design helps in this, and it also makes the object unique and memorable.